February 25, 2016 News: "2015 China entered the ASEAN's top ten successful companies" award ceremony, recently held in Beijing, Shandong Linglong tires and other 10 internationally renowned companies won this award.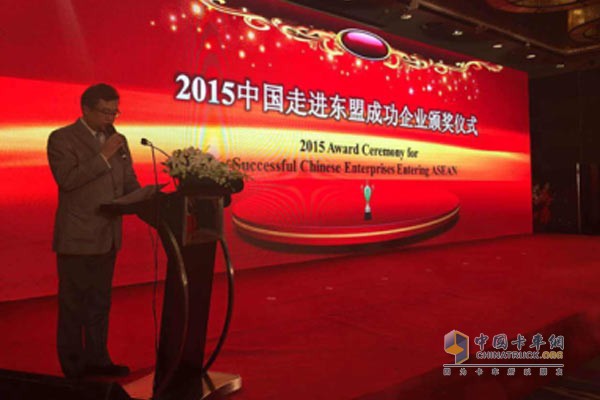 "2015 China Enters ASEAN Top 10 Successful Enterprises" Award Ceremony
The award was issued by the China-ASEAN Business Council to recognize China's economic cooperation in ASEAN, promote local economic development, and fulfill corporate social responsibility.
In recent years, with the establishment of the China-ASEAN Free Trade Area, Shandong Linglong Tire has seized opportunities for development, strengthened cooperation with ASEAN countries, combined with the national "Belt and Road" strategy, accelerated the pace of "going global" and invested in the construction of plants in Thailand. .
As one of the largest and most invested Chinese-owned manufacturing companies in Thailand, Exquisite Thailand can achieve an annual production capacity of 12 million sets of semi-steel tire products and 1.2 million sets of all-steel tire products.
At the same time, Exquisite Thailand actively fulfilled its social responsibilities, patronized the local people's livelihood, donated funds for education, and actively communicated with all sectors of Thailand's government, business, entertainment, and entertainment, and contributed to the promotion of economic and cultural exchanges between the two countries. At present, Exquisite Thailand has provided more than 2,500 jobs for local people and promoted local economic development.
In the future, Linglong Tire will increase the network layout of the ASEAN market and strengthen foreign sales and service support. At the same time, taking the exquisite Thai as a starting point, we will continue to deploy the other two overseas factories to realize the "3+3" strategic plan as soon as possible and increase the international influence and competitiveness of the exquisite brand.
Spiral steel pipe machine for the manufacture of spiral seam welded pipe, It can produce the same diameter of pipe with different width of coil. Or It can produce the different diameter of pipe with different width of coil.
The process: uncoiler - leveler - shear welding station - disc trimmer - Milling Machine - delivery machine - pre-bent guide device - machine - both inside and outside welding equipment - sizing device - line ultrasonic testing equipment - rear axle and pipe cutting devices --- X-ray detection device - flat head chamfering machine - hydraulic press - welding station - weighing measuring - corrosion equipment - spray-standard equipment.

Rolling Machine is the key equipment of spiral pipe production, which is using a three-roll Bending Machine principle of continuous metal strip rolled into a spiral tube, and then single-sided welding, double-sided welding or high frequency welding spiral steel made.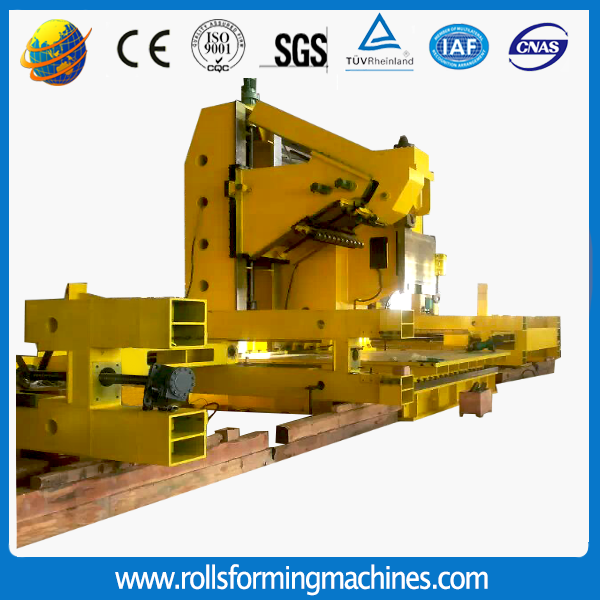 Spiral Welded Tube Machine,Spiral Welded Pipe Mill,High Frequency Welding Tube Mill
Zhongtuo Roll Forming Machinery Co., ltd , https://www.rollsformingmachines.com