Osamu, cold thick. The early winter of 2015 has already faded with the cold winter, and the truck market in 2016 will work hard like this winter to welcome the arrival of spring. Although the bleak remains in 2015, there are still some tender green segments in the segment, which added some bright colors to the grey of the truck market in 2015.

Road Transporter Becomes the Largest Force in the Entire Truck Market
<br><br> At the 2015 Truck Enterprise Business Annual Conference, all companies have made road transport vehicles the focus of sales, and the fact remains true. Judging from the current sales of vehicles in 2015, the market share of tractors, trucks, and second-class chassis continues to increase, especially the highway logistics tractor market has reached a market share of 45%, which has become the core of heavy-duty truck sales models.
Comparing the sales volume of road trucks of various companies, we found that mainstream products of all companies have increased in different degrees. Among them, China National Heavy Duty Truck Tractor Co., Ltd. achieved a converse trend, up 29.7% year-on-year. In particular, the German Man T/C series was fully approved by users. Some bicycles have operated in more than 800,000 kilometers, and it is expected that the annual sales will exceed two. Millions of vehicles have become the company's new generation of core technology products.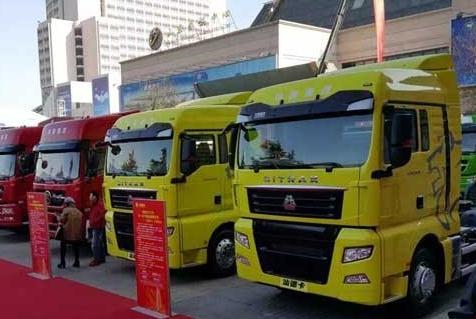 China National Heavy Duty Truck
In 2015, Shaanxi Automobile achieved a regional market improvement and market segmentation breakthrough through industrial restructuring. The tractors accounted for over 60% of the total, and the share increased by 2%; the X3000 went on an outstanding market listing and the sales exceeded 5,000; the new M30006×2 diesel tractors sold over 10,000, setting a new standard for economic logistics; the number of trucks increased by 300 compared to the same period last year. %, share increase 2.5 percentage points, sales reached 4,000.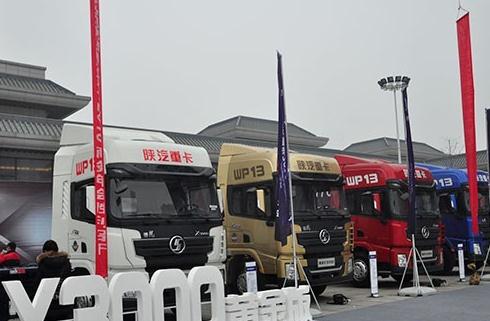 Shaanxi Auto heavy truck
Liberation trucks are also playing a role in trunk logistics. The Liberation 460 pilot version has achieved sales of nearly 10,000 units in less than a year. It has to be said that the popularity of logistics vehicles is beyond your imagination. Dongfeng Commercial Vehicles is not to be outdone. Sales of express vehicles in the express delivery area have increased by 30% year-on-year.
In addition, Beiben Heavy-duty trucks are also responsible for the development of highway logistics and transportation. From the perspective of the sales volume of semi-trailer tractors for single-month trailers, the sales volume of the heavy-duty trucks is almost every month for 25 tons of quasi trailers with a total mass ≤ 40 tons. The year-on-year increase was around 50%.
High-end light truck users are still the focus of
this year's
procurement target
<br> <br> light truck market, due to the increased national IV emission standard upgrade cost, resulting in emission of light truck product sales front and not much gap, brand It is not obvious. In contrast, before the second ladder light truck brand, the fourth light truck brand and the top three sales gap is very large.
Not only that, but also changes have occurred in the car-buying community, and traditional large customers are also difficult to sustain. It is understood that light truck purchases were mostly concentrated in large-scale logistics transportation companies. However, the market downturn led to the decline in the efficiency of logistics and transportation companies, and even to the situation of arrears in the rent of logistics parks. The days of logistics and transportation companies are very sad. Light truck dealers have to start paying attention to retail investors and win sales for one or two users. The overall sales volume is naturally reduced.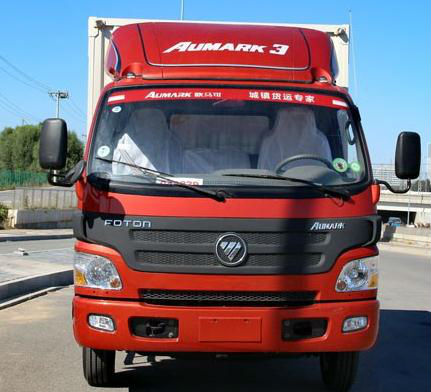 Omar Cummins air brake new products
Despite the decline in sales volume, sales of high-end light trucks have increased slightly. It is understood that the strict implementation of the National IV emission standard has promoted the upgrading of light truck products, and users are very willing to select high-end light trucks that meet emission requirements when they purchase cars again. In particular, light trucks equipped with Foton Cummins engines, such as Aoling, Omar, and JAC Shuai Ling, are very popular with users, and the engine's high quality is also highly appreciated.
Starting from the value that started in April this year and leading the way to the future, the Omar City Logistics Experience Trip, Omagh has gone through 7 major logistics hub city groups including Guangzhou, Nanjing, Zhengzhou, Shijiazhuang, Harbin, Xi'an and Chongqing. The long-line interactive platform for companies, distributors, and users is recognized by users, and sales have also been upgraded.
Similar to Omar's, Ollington Foton Olling & Tuyano 2015 Quality Experience Miles Goes into the logistics city along with the launch of new models, and its market sales have also been synchronized.
The Jianghuai Light Truck Co., Ltd. held a national fuel-saving challenge this year. The launch of the event not only attracted numerous fuel-saving experts, but also further expanded the product's popularity, allowing users to have a clearer understanding of the product and touring for six months. In the competition, it attracted the attention of many users.
Overseas markets and create new landscape
<br> <br> dismal domestic market did not prevent the truck enterprises to go the pace of the country, in 2015, many truck companies gained rapid development in overseas markets, in fact, the market has been rapid sales increase.
At the 2016 annual business meeting, China National Heavy Duty Truck disclosed its overseas sales this year. The data show that from January to November 2015, China National Heavy Duty Truck achieved a total vehicle export of 24,000 units, which was a year-on-year increase of 12.5%. It has been the top exporter of domestic heavy truck companies for 11 consecutive years.
Dongfeng Commercial Vehicle also completed its original sales target ahead of schedule. As of December, Dongfeng Commercial Vehicle Company has exported 5,000 medium- and heavy-duty trucks to more than ten countries and regions including Vietnam, Myanmar, Russia, Chile and Peru. The annual export volume is about 5,800 sets, an increase of about 26% year-on-year.
Dongfeng Liuzhou, which belongs to Dongfeng Motor, has also experienced significant growth in overseas markets this year, especially in the Vietnam market, which has further established its position in the overseas market. From January to May, Dongfeng Liuzhou Automobile sold 2,099 units in Vietnam, an increase of 692% over the same period of the previous year; the number of orders already received reached 3,117 units. In terms of market rankings, the company's commercial vehicle market rankings ranked fifth from 2014 and quickly rose to second place in 2015. In terms of market share, the 9% in 2014 increased to 16% in the first five months of 2015; the growth rate is among the highest in China's export truck market in Vietnam.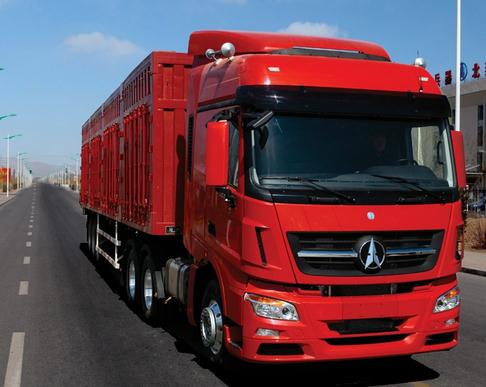 Bei Ben V3 Heavy Truck
In 2015, Beiben Heavy Trucks also achieved a breakthrough in sales in Asia, Africa, and Latin America. It is highly compatible with the countries and regions involved in the "Belt and Road Initiative" and signed more than 4,240 export vehicle contracts, a year-on-year increase of 108%. The countries of South Africa, Ethiopia, Iran and other countries signed 1, 716 contracts, an increase of 258% over the same period last year. In addition, in a country's key projects, Beijin heavy trucks will complete the export of 1,450 vehicles. In 2015, Beiben Group's professional team completed field trips and reached cooperation expectations in more than 20 countries including Kazakhstan, Pakistan, Thailand, Singapore, Kenya, Algeria, Chile and Ecuador.
It is not difficult to see that despite the relatively gloomy Chinese truck market, there are still many bright spots. The so-called narrow road meets the brave winner, the truck market can only win!
Single Roller Corn Thresher,Hand Crank Corn Sheller,Antique Corn Sheller,Electric Corn Sheller
Hunan Xinta Machinery Manufacturing Co., Ltd. , https://www.xyagriculture.com