( November 27 , 2018 , Shanghai) - At the Bauma China International Construction Machinery Exhibition held in Shanghai, the Cummins 8.9- liter L- series engine was unveiled as the representative of the entire line of non-road IV ( CS IV ) power. Increased to 400 hp ( 298 kW), peak torque increased by 11% to 1800 Nm , maintaining excellent fuel economy while maintaining power, maintenance intervals up to 500 hours, and high altitude adaptability. Also on the same stage, Cummins introduced the non-road electric power products for the first time in China, representing the construction machinery industry has entered a new era of multi-energy applications.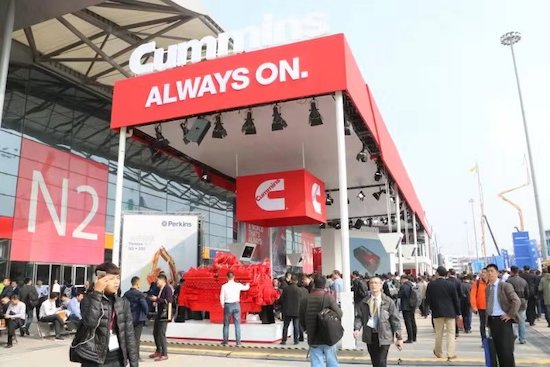 Cummins booth
Cao Side, vice president of Cummins Group responsible for China and Russia, said: "In the past 6 years, Cummins has invested a total of 4.2 billion US dollars in research and development of energy diversification, powertrain, smart interconnection, etc. We have grasped the innovation of diesel power and grasped it with one hand. Exploring new energy sources such as electric technology, we must both grasp both hands and hard both."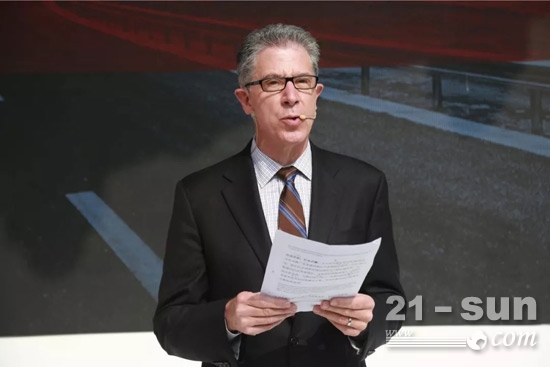 Cummings, Group Vice President of Cummins, responsible for China and Russia

Cummins also demonstrated the prestigious Cummins K-series high-powered engines and related components in engineering and mining equipment. Cummins has a global manufacturing system, adhering to the principle of close to customer production and close to customer service. The QSK50 with a displacement of 50 liters has been localized in China. It is tailored according to customer needs, and the service is more timely and suitable for mines. Markets such as power generation, rail and P-type machines.

Cummins non-road country four engines, with a displacement of 2.8 to 15 liters, power 46 to 675 hp ( 34 to 503 kW) , drawing on the third, fourth and fifth stages of the non-road ( EU Stage V ) and the sixth vehicle The technical advantages and product features of the stage ( NS VI ), the performance is better, the fuel economy is good, the power density is increased by up to 10% , and the productivity and operational efficiency can be improved. Cummins intelligent electronic control platform, seamlessly linked with the host equipment, system upgrade is simple and easy. Low noise, fast speed, low speed and high torque, strong and reliable, and high comprehensive income. At the same time, in conjunction with Cummins Europe's fifth-stage high-end products, it can meet more customers' needs and support more widely.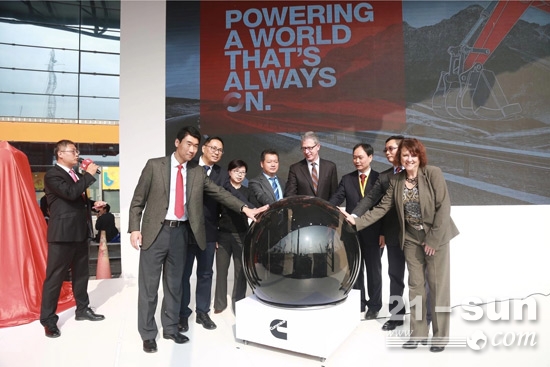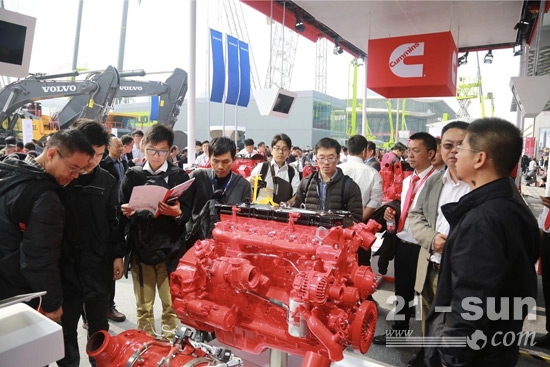 Cummins non-road country IV and electric power lineup bauma exhibition
" Cummins is guided by the market and customer needs, from product design to manufacturing, achieving the best balance from performance, reliability to cost of use, " said Dr. Peng Lixin, Vice President and Chief Technology Officer of Cummins, " Cummins Non-Road With the national four engine, it is widely used and adaptable, and can meet the needs of different regions and different working conditions. "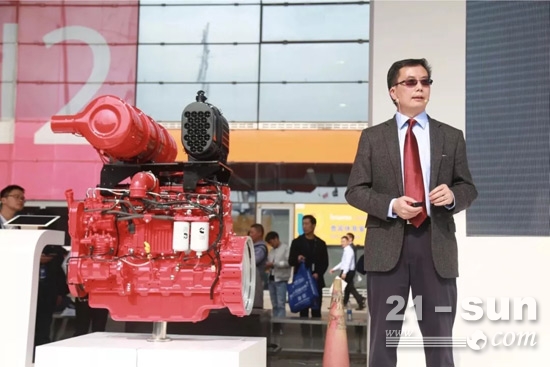 Dr. Peng Lixin, Vice President of Cummins and Chief Technology Officer of China

Cummins exhaust aftertreatment provides a variety of efficient and reliable exhaust aftertreatment systems for Cummins non-road country four engines, including diesel oxidation catalyst ( DOC ) / diesel particulate trap (DPF) / selective catalytic reduction System ( SCR ). The Cummins engine with a displacement of 6.7 to 15 liters was introduced at this exhibition . The installed aftertreatment system is a diesel oxidation catalyst ( DOC ) / particulate trap ( DPF ) / selective catalytic reduction system ( SCR ). The low-displacement Cummins engine demonstrated at this year's show uses exhaust gas recirculation ( EGR ) technology and is equipped with a diesel oxidation catalyst ( DOC ) and particulate matter trap ( DFF ) aftertreatment system that allows customers to obtain more Low overall operating costs.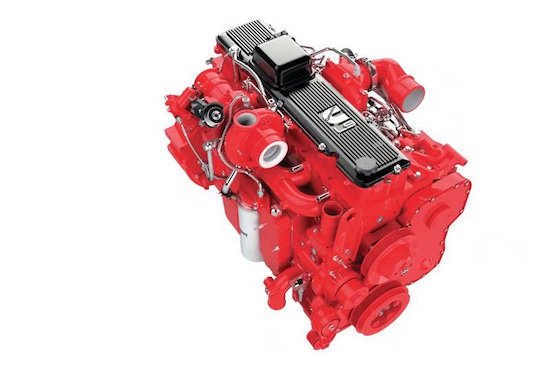 Cummins non-road country four engine
The Cummins Emissions Aftertreatment System is proven and proven. According to statistics, Cummins Selective Catalytic Reduction ( SCR) and Diesel Particulates ( DPF) have been successfully applied to more than 2 million vehicles and non-road equipment by the end of 2018 , with a cumulative operation of over 7 billion hours. At 264.5 billion kilometers, 4.26 million tons of nitrogen oxides ( NOx ) have been absorbed.
Cummins is a major supplier of Tier 4/Stage IV power products in Europe and America. In 2007 , it was the first to introduce technical solutions to meet the initial emission standards of the fourth phase of Europe and the United States. It has accumulated rich application experience, mature technology and reliable products. The demonstration was raised to 4.5 to meet the non-IV emission Cummins 6.7 liters country road series B, the power from 89 to 300 horsepower (66-224 kilowatts); 8.9 l L series, the power from 202 to 400 horsepower (151 to 298 kilowatts); 12 Up to the 15- liter X- Series, with a power range of 335 to 675 hp ( 250 to 503 kW), it is ideal for loaders, excavators, forklifts, cranes, rigs, air compressors and road machinery.
Cummins high-powered engines are widely used in construction machinery and mining equipment. With more than 90 years of supporting experience, there are still more than 28,000 engines in service in the mines, from F , B , L , M , X to K series high horsepower engines. Widely used in excavators, loaders, drilling rigs, mining vehicles and other equipment, power coverage of 46-4400 horsepower ( 34-3281 kW), production bases in Europe, North America, Asia and other regions. In addition to excellent product performance, Cummins' service is well-known, with more than 3,700 professional service technicians supporting global mine customers. There are more than one Cummins service technicians in more than 30 mines in China. They apply advanced technology and tools to mining equipment to provide timely and thoughtful service to users remotely. From the cold plateau of 5,000 meters to the hinterland of the mining area filled with sand, there are busy figures everywhere.
Currently, the diversity of energy use is changing the future of non-road applications. Cummins is committed to providing customers with the right technology at the right time, including clean diesel, hybrid and electric power. Cummins modular lithium-ion battery packs are tailored to customer needs, with an ultra-light housing, optimized thermal management and integrated BMS software to meet the specific needs of the operation. Recently, Cummins announced that it will cooperate with the OEM to design and develop electric mini excavators. The 3.5- ton excavator equipped with Cummins BM4.4E battery modules (each 4.4 kWh) is designed to work continuously for 8 hours after charging for 3 hours.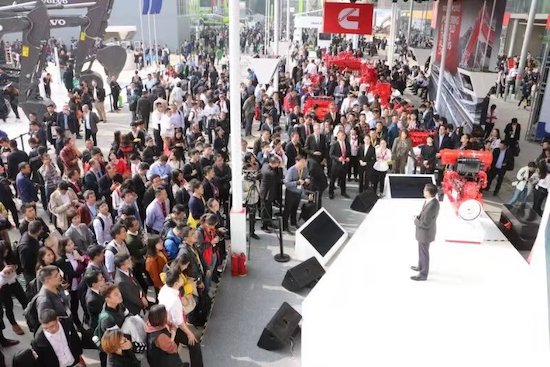 Cummins booth

At the show, Cummins Filtration introduced a new intelligent filtration monitoring system, FleetguardFIT , which provides comprehensive visual monitoring and management of filter life and oil quality through intelligent sensors and advanced data analysis algorithms. These monitoring data can be viewed through a customized web port and a smartphone app , and maintenance plans can be developed based on actual usage, reducing downtime and reducing overall usage costs.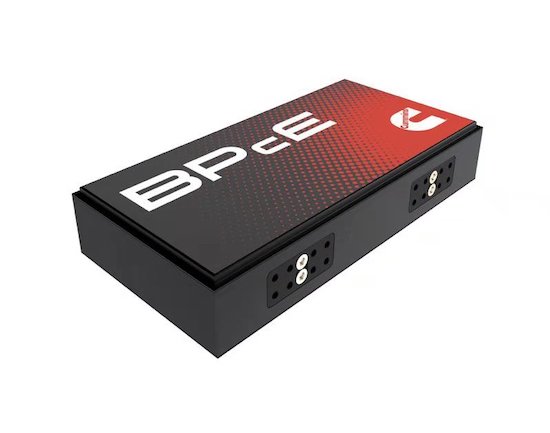 Cummins electric power products
Cummins offers a diverse selection of products in the aftermarket, covering the entire life cycle of the engine, including Cummins pure new parts, ReCon® parts, ReCon® engines and long cylinders to meet different service needs. The ReCon® products on display include the QSB6.7 long-cylinder, high-powered fuel injectors and high-powered turbochargers for the industrial market, representing Cummins' world-class remanufacturing technology. In addition, it also recommended the national four CJ/CK grade blue extreme high performance fully synthetic diesel engine oil. (This article is from Cummins )
Related News: Cummins Engine High Performance
Concrete Pole Spinning/Centrifugal Machine:
Concrete Pole Spinning/Centrifugal Machine is mainly apply to produce High strength centrifugal technology Prestressed Reinforced concrete pole(SPC pole) by spinning formed. According to customer's effeciency request, there are Single wheel spinning machine and Double wheel spinning machine at customer's option, it is equipped with a stepless speed-variation motor and a control panel, it works smoothly and its speeder is of wide-range. Its box base is sturdy and durable and easy for installation.
Spinning Machine's Advantages:
1. Unique "slot" design, change the screw limit between the bearing support and the base plate with the card slot and bolt limit. Both up and down sides of the spinning machine panel, undersurface and two sides of bearing support go through fine machining. Though the process is complex, it makes it more solid during high-frequency vibration of bearing support and the floor. Repair and replacement also have interchangeability.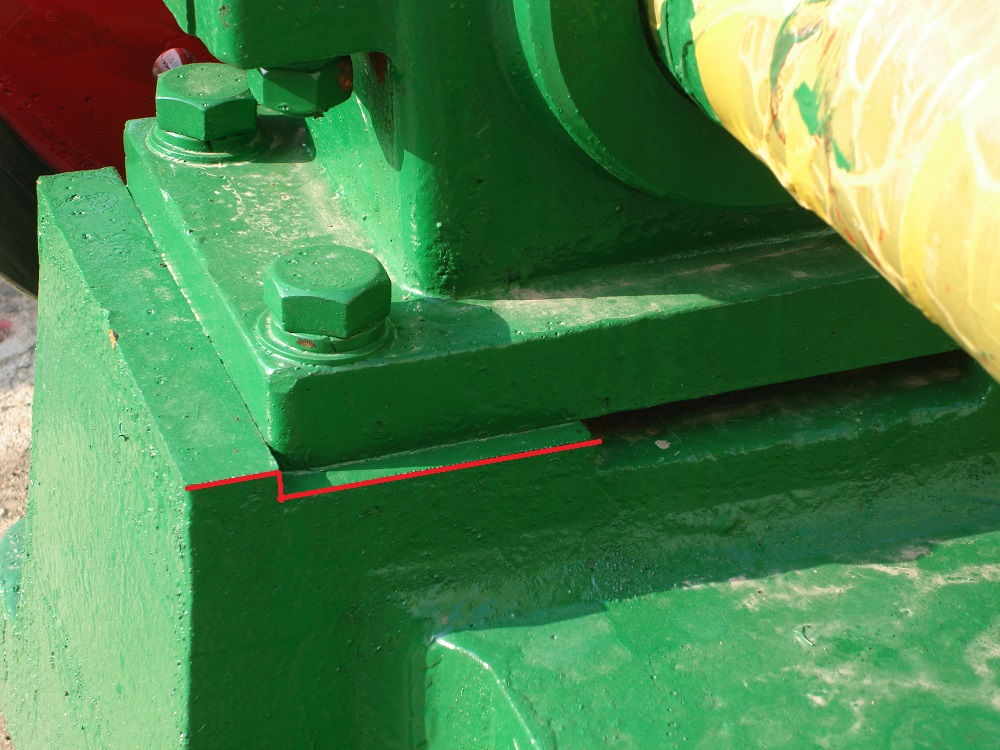 2. Connection shaft is whole shaft, to avoid stress concentration brought by shaft diameter changes, resulting in the phenomenon of "shaft-broken".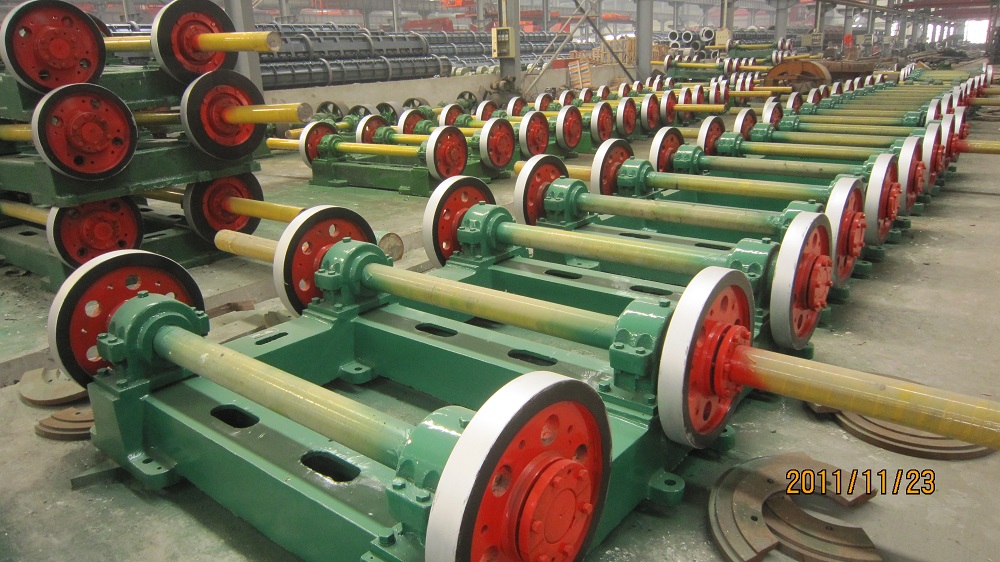 3. The limit side of the support wheel is removable. It is convenient for users to replace.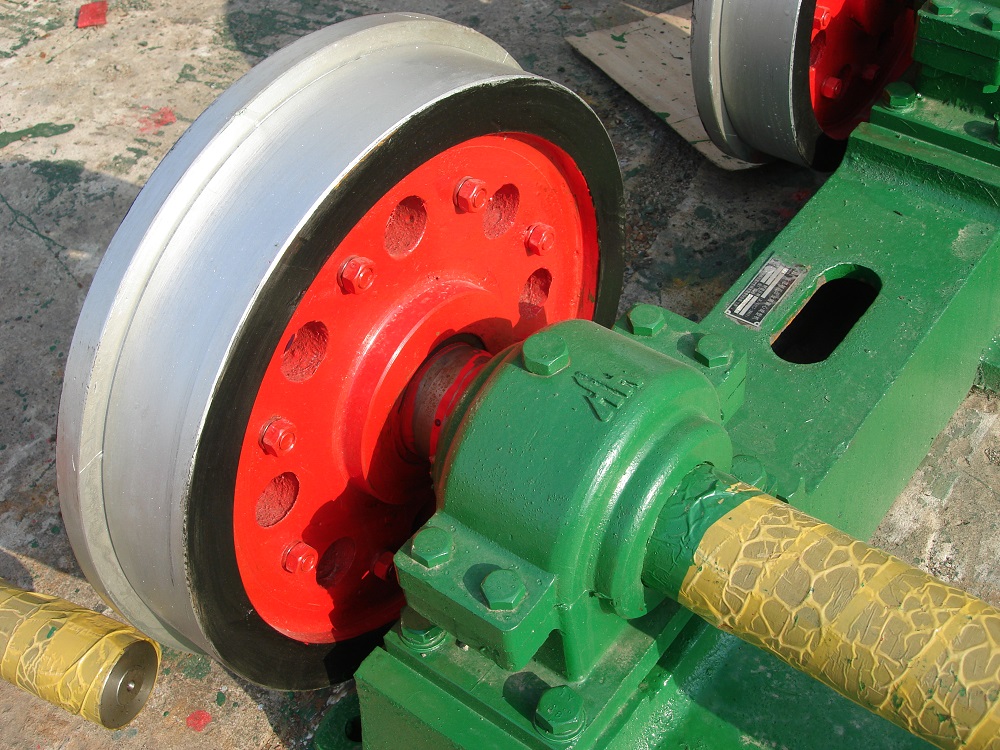 4. Frequency-conversion cabinet of spinning machine records process parameter of each pipe and output reports, provides the office computer data communication interface.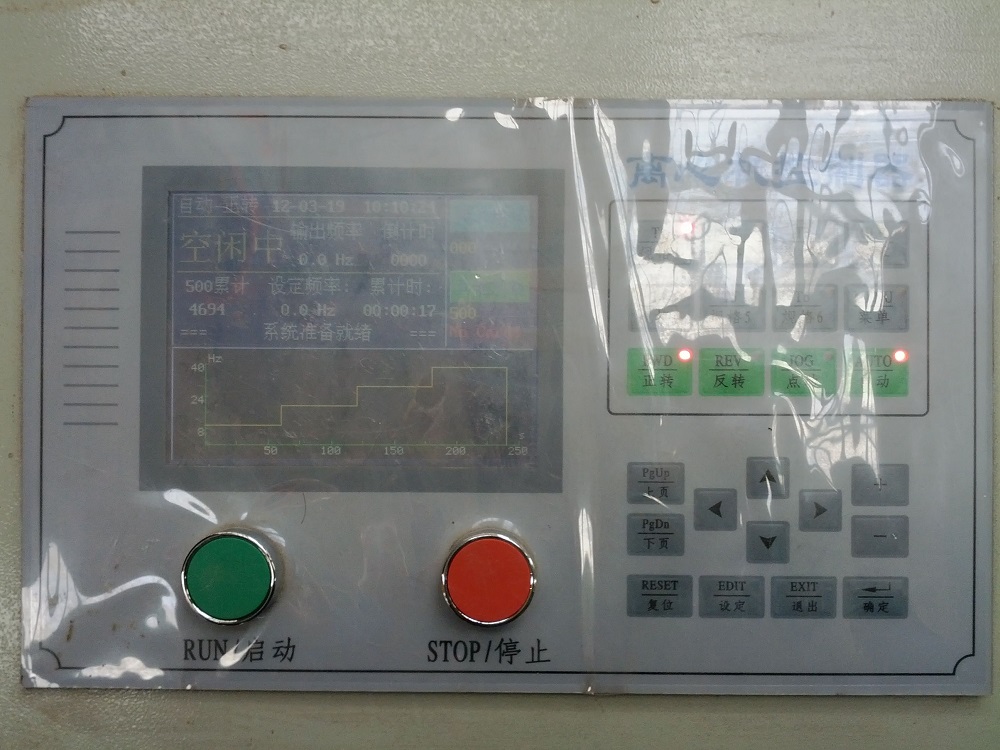 Spinning Machine Technical Parameter:
| | |
| --- | --- |
| Wheel Distance(mm) | 2000 |
| Central wheel Distance(mm) | 950-1200 |
| Wheel Diameteri(mm) | 600 |
| Axle Diameter(mm) | 110-125 |
| Automatic controller for centrifugal concrete pile machine | |
We can Customize for you. If you have any questions, please contact with us. Welcome you can visit our Factory.For inqury,Please send mail directly to us.
Concrete Pole Machine,Spc Pole Spinning,Spun Pile Spinning Machine ,Spun Concrete Pile Mould
Jiangsu Haiheng Building-Materials Machinery Co.,Ltd , https://www.jshaiheng.com