As one of the top 50 global construction machinery companies , the world's top 20 excavator companies , and the world's top three aircraft leasing companies. Shanhe Intelligent Equipment Group brought 30 products to the show and demonstrated its main innovations since the implementation of the " one-three-line " strategy.
[Rotary Drilling Rig]
The SWDM300H/360H is a typical new generation: the main winch uses a large-diameter roller, and the single-layer rope is wound during operation. The wire rope has a longer service life; the wide-body new cab adds many functions: large display, USB construction data direct transmission, Fast charging of mobile phones, etc.; when transporting up and down flatbeds and complicated road conditions, remote operation is possible to ensure the safety of personnel and machines.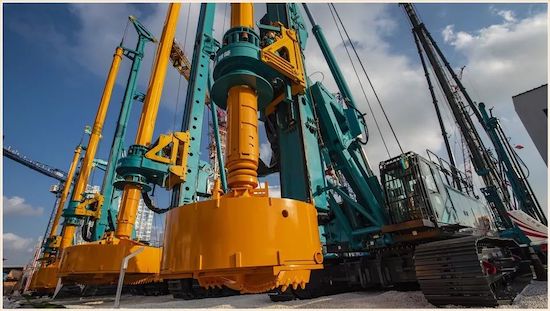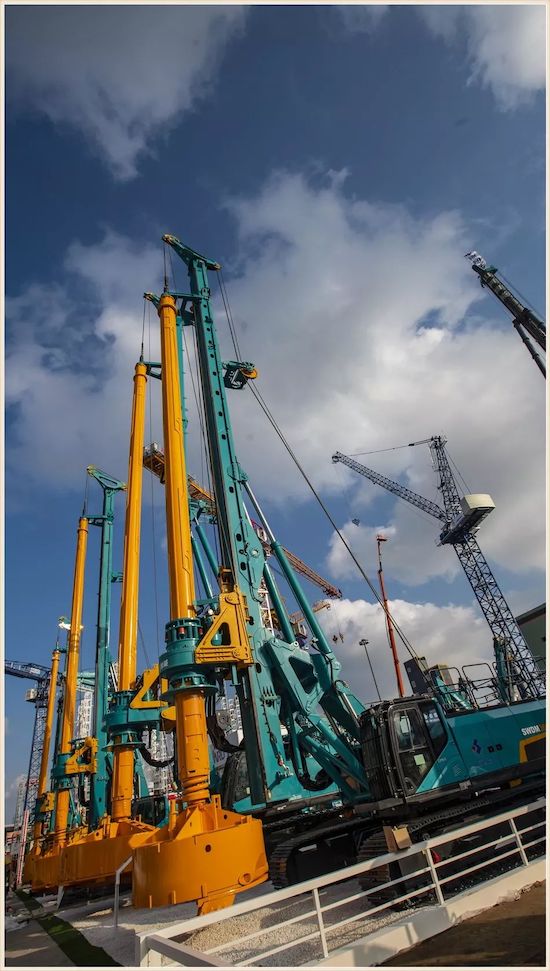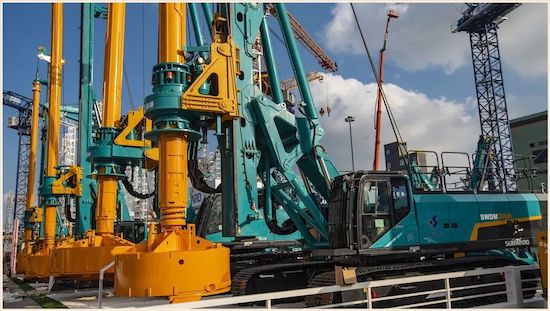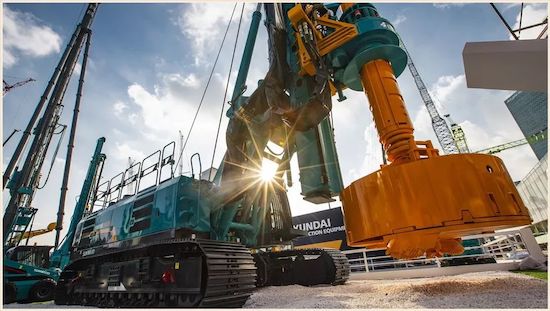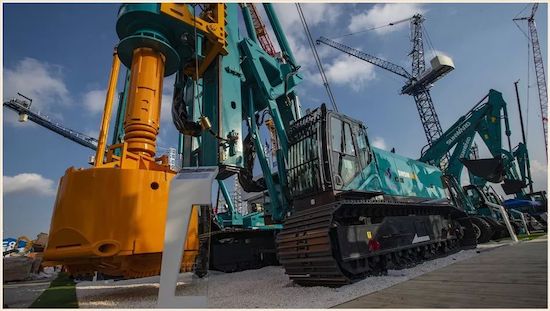 The ultra-large rotary drilling rig 550 mainly solves the construction requirements of large-scale bridges such as ultra-deep, super-large diameter and rock-in-situ piles. The maximum drilling depth is 135 meters. It adopts a detachable track-specific chassis, which has high stability and solves the problem of ultra-wide and overweight transportation. Difficult problem; equipped with transport auxiliary cylinder for easy loading and unloading; main winch also uses large diameter roller to ensure long service life of wire rope.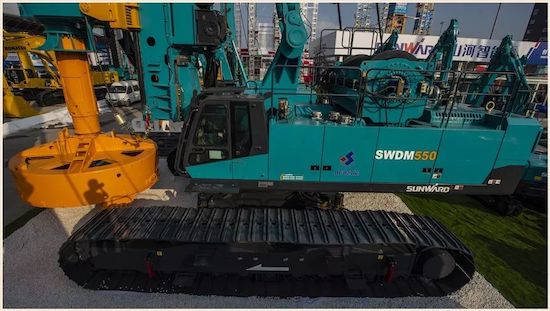 [Tailless series excavator]
SWE25UF/SWE35UF/SWE60UF/SWE90UF is a tailless series of excavators developed by Shanhe Intelligent for compact space construction needs; it adopts a new series of design styles and looks beautiful; the vehicle has a zero-tail design and is equipped with a large-angle boom to deflect and adapt to various Narrow construction conditions, wall construction is handy; high-power engine with the latest emission standards, strong power, more environmentally friendly and energy-saving; standard two sets of auxiliary equipment pipelines and quick-change lock pipelines, to meet the needs of various accessories; Reasonable cover type and opening method, well-designed parts layout, easy maintenance.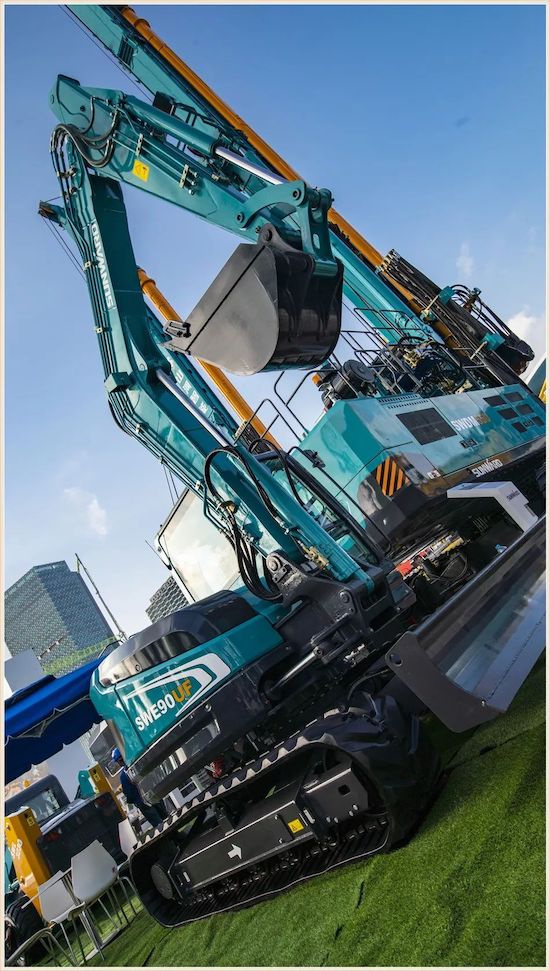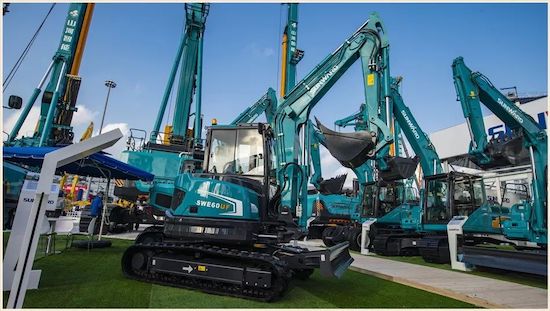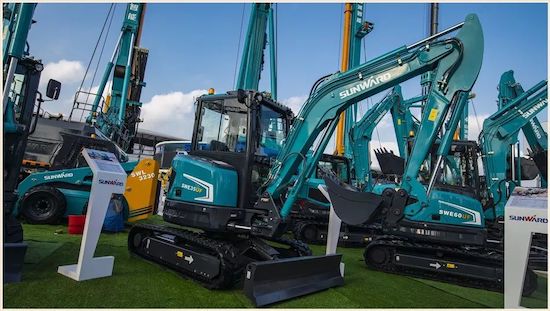 【 SWE155E-3 Excavator】
A new generation of 15t models, extending the advantages of the original 150E , increasing engine power, optimizing hydraulic spools, increasing main pump displacement, unique hydraulic system and piping design, minimizing machine losses And combined with independent innovation of power matching technology, the solid and sturdy body is perfectly combined with the engine and hydraulic system. It not only has excellent digging force, but also has short cycle time, which can provide first-class production efficiency and excellent fuel in all working conditions. Economical, called "the king of earthwork", and provides a variety of work equipment options to create greater value for customers, enhanced structural parts to cope with complex working conditions, safe and comfortable, easy maintenance.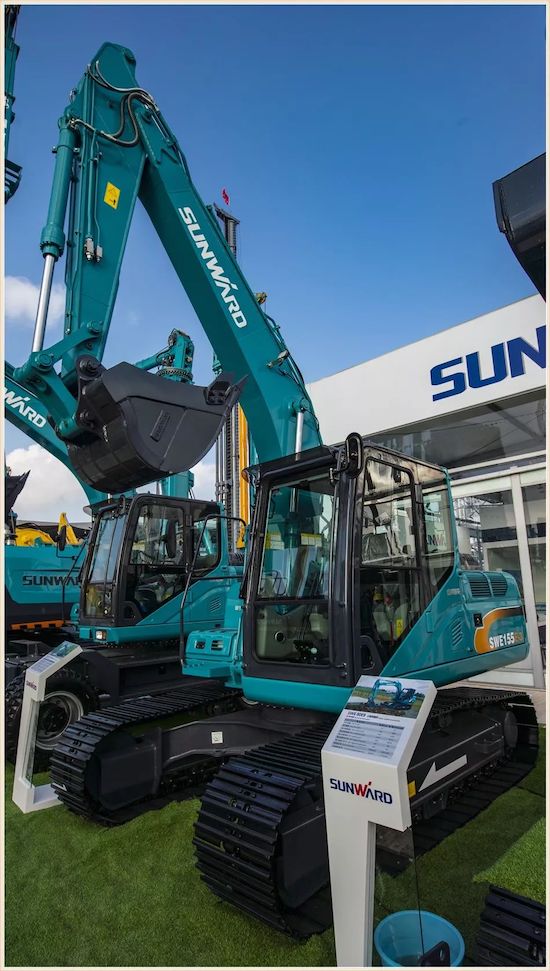 【 SWDB250 DTH Drill】

SWDB250 integrated down-the-hole drilling rig is currently the largest integrated down-the-hole drilling rig in China, with a maximum drilling hole diameter of 270mm . Unique high-drill structure, reduce the auxiliary time of the connecting rod; configure two working modes of down-hole and cutting, adopt the down-hole mode under hard rock conditions, adopt cutting mode under soft rock conditions, and switch between two operation modes The economic benefit is better than the roller rig. The SWDB250 integrated down-the-hole drilling rig is ideal for large mines.
[New: SWDH102S open-air rock drilling rig]

SWDH102S outdoor rock drilling rig, compared to the conventional split type found in the same diameter hole drilling. Drilling efficiency is doubled at the same geological conditions, fuel consumption is halved, the power system uses two modes to match the design.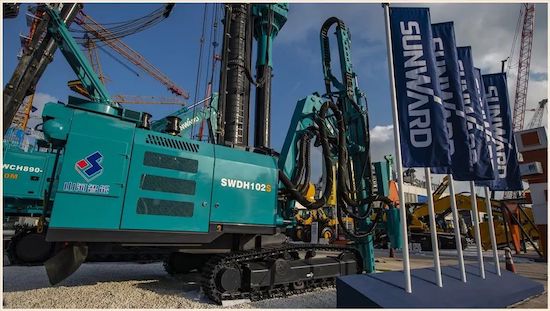 China Railway Engineering Equipment Co., Ltd. was established in the mountains and rivers in August 2016 by Sunward Intelligent Equipment Co., Ltd. (stock code: 002097) Holdings, this is the production of mountains and rivers of the Central Railway EPB shield machine. The earth pressure balance shield is mainly suitable for the construction of sticky soil such as silt, silty clay, silty silt and silt layer.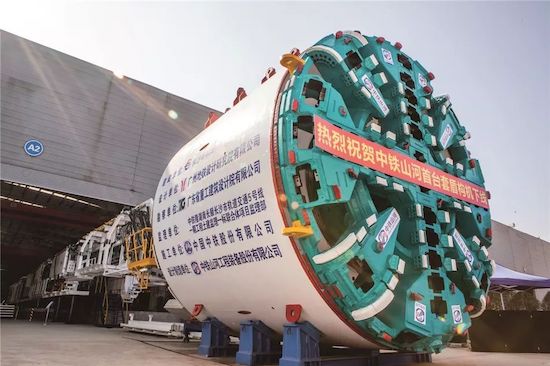 "Ma No. 2" independently developed by the Sunward strong mobility, hydrostatic drive technology has the power to make it super strong and can easily climb up to 1.2 meter perpendicular wall, 2 meters wide across the moat, the average maximum off-road speed It reaches 35 kilometers per hour. "Longma 2 " has excellent adaptability, especially in the environment of mountains, hills, gullies, tall mountains, desert wasteland, snowfield glaciers and other environmental transport tasks. In organized by the Army equipment, the Army Research Institute hosted "across obstacles 2018" Third Land unmanned systems successfully defended Challenge, which is following the 2016 won the first prize again.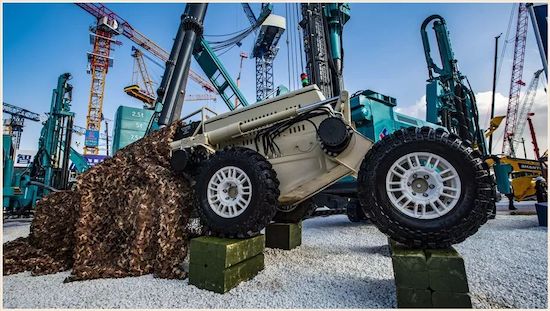 The SA60L aircraft is a navigation aircraft independently developed and manufactured by Shanhe Technology, a subsidiary of Shanhe Intelligent Equipment Group. It is China's first national self-owned brand light sport aircraft that has obtained the airworthiness certification of the Civil Aviation Administration of China. The ideal model for the general public to experience the aerobatic flight action. The aircraft uses No. 95 motor gasoline, 8 liters of fuel consumption per 100 kilometers, equivalent to 1.6 displacement of private cars. The takeoff and landing distance is short and can be separated from the ground at a distance of 180 meters. The take-off site has low requirements and can take off and land on a hard dirt road and a flat grassland.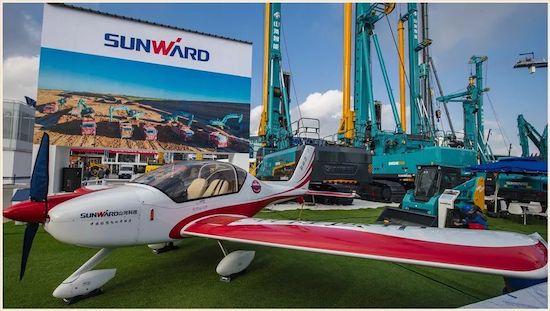 Since the implementation of the "one-three-line" strategy, Shanhe Intelligent has made great progress in the three major sectors of engineering equipment, special equipment and aviation equipment. This strong appearance at the Shanghai BMW Exhibition is also an important achievement of the Group's "one-three-line". Once concentrated, we believe that we will bring a new experience to our customers.
Bauma China 2018 Shanhe Intelligent Equipment Group brought 30 products to the shock. (This article comes from Shanhe Intelligence)
Related News: Shanhe Intelligent New Products Machinery
Video Borescope is an advanced type of borescope that houses a very small CCD chip embedded into the tip of the scope.The video image is relayed from the distal tip and focusable lens assembly back to the display via internal wiring.This video borescope is suitable for small space or pipes that we human can not reach directly.
Video Borescope
Video Borescope,Video Borescope Equipment,Video Borescope Instrument,Flexible Video Borescope
Zhengzhou Runde Dellonscope Co.,Ltd. , https://www.china-borescope.com