Doing a good job in the monitoring of forest pests is of utmost importance in the process of forestry safety development. It has always been highly valued by the Forest Protection Stations of forestry bureaus at all levels, and with the development of agricultural science and technology, monitoring of forest pests has begun to increase. The input of infrastructure and intelligent monitoring instruments, including the application of the plant protection information system such as the solar insect reporting lamp and the remote photograph spore capture instrument, has provided important technical support for the innovative development of forest pest monitoring work. Large manpower savings have effectively improved the monitoring and early warning capabilities of forest pests.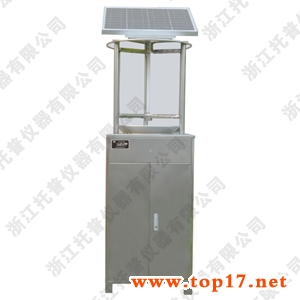 The installation of solar insect report light can timely and effectively collect information on pests, realize real-time online detection and early warning of forestry pests, and greatly improve the timeliness and accuracy of wild forest pest monitoring. The application of this instrument has relieved the work pressure of the staff of the surveyor and also greatly improved the current monitoring and forecasting capabilities and work efficiency of forestry pests, and provided powerful data and technical support for the scientific prevention and control of forestry pests and diseases.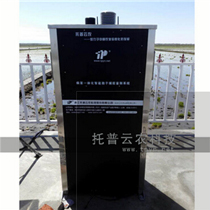 The installation of remote photo spore trapping device can use this system to automatically capture the spores of spores, automatically photograph the captured spores, and transmit the number and morphological image information of the spores of the original bacteria in real time remotely. These important information The material is an important basis for monitoring the spread of spores in forestry diseases and determining the key nodes for prevention and control. After the application of the system, the disease monitoring, early warning, and prevention and control work became more timely and scientific, and the effectiveness of prevention and control continued to increase.
Scientific and effective monitoring and early warning methods are important prerequisites for timely prevention and control and reduction of disaster losses. The application and development of plant protection information systems such as solar insect report lamps have played an important role in promoting the innovation and development of current forest pest monitoring. At the same time, it also made important contributions to the improvement of the monitoring and early warning system for forest pests, and it has a far-reaching impact on the current development of plant protection information technology in China.
HR STONE has been in natural stone business since 1995.we mined Semi Precious Stone rough for recent years, mainly Blue sodalite and Tiger Eye rough, specially blue sodlite:
Blue sodalite quarry yield two kins of blocks: big size blocks and small size blocks. Max size of big block can be about 250*180cm and weight about 15-20 ton per block. Small block has two sizes: 3-10cm 10-30cm . Annual yield of blocks is about 100containers.We also have two blue sodalite color classifications, one is blue mainly, one is blue and white mixed.
According to the color purity and texture, the blocks have different ranks for your reference.
We ship the blocks to China and produce them into finished products, such as translucent blue sodalite slabs, table and arts. Whether super blue color or blue and white mixed, you can find out the right color you favor from our blue sodalite blocks and finished product.
We normally produce translucent blue sodalite slab with small blocks, so the blue sodalite is laminated with natural or artificial stone, glass, or Acrylic.
If you prefer blue sodalite slab is translucent you can chose slab laminated with glass. Transparent blue sodalite is full of bright and fantastic colors and atmosphere.
As blue is rare color in natural stone, Blue sodalite is very suitable to be produced as translucent plate, table top, wall and floor tiles.
Tiger Eye only has small size blocks, we have super rank ( super gold color) and commercial rank. Tiger eye is very suitable for wall and floor tiles, table, countertops, Bracelet, beads-
Welcome to contact HR STONE on sodalite stone for sale, semi precious stones blue and yellow.
Semi Precious Stones Rough,Semi Precious Stones Meanings,Semi Precious Stones Blue,Sodalite Stone For Sale
Fuzhou HuaRen International Imp&Exp.Co,Ltd , https://www.huarenstone.com