The international submarine regional activities and their technological, economic, political and legal environments have undergone profound changes. Its main features are: today's "area" activities by a single multi-metallic nodule resources to a variety of resources (cobalt-rich crusts, hydrothermal sulfides, metal slime, natural gas hydrate, bio-genetic resources, etc.) and the development appear The grim situation of the second round of competition for "regional" multiple resources.
In the early 1970s, developed countries in the West began research and development of deep sea polymetallic nodule resources mining technology and equipment. The mining and mining pipelines developed by the four major consortiums based in the United States were first developed in the Pacific CC area in the late 1970s with a 30-40 t maritime intermediate test. The equipment supporting the system is: towed hydraulic and mechanical power concentrator; pneumatic and hydraulic lifting pipeline, and 2-4.5 million-level wide-body double-bottom mining vessel.
In the 1980s, France developed the PKA2-6000 deep-sea polymetallic nodule mining system, which can carry out rapid mining from the deep seabed of 6000m. The daily output can reach 1500-2000t, and then return to the sea surface according to the self-control procedure. The UK is also developing a pneumatically enhanced mining system with a daily output of up to 10,000 tons. Experts generally believe that mining systems with a production capacity of more than 1,000 tons per day will be the most promising first-generation deep-sea commercial mining system in the 21st century. Western developed countries, including Japan, currently have sufficient technical reserves in deep-sea mining technology and are waiting for the opportunity of commercial mining.
Since the 1990s, China has carried out research and development of "submarine polymetallic nodule resource exploitation technology", and has developed two sets of modelling machine-hydraulic concentrator and compound concentrator model machine, which has simple structure and operation. Reliable and high recovery rate, the indoor mining efficiency reaches more than 85%; a set of laboratory mining system with a height of 30m and a diameter of 100cm has been built. The research unit systematically carried out laboratory research on hydraulic power (slurry pump, clean water pump, jet pump) and pneumatic mining method, as well as supporting remote control remote control technology. However, this system is limited to the pool of less than 5m water depth in the laboratory, and the technical requirements of the five- or six-kilometer water depth mining are far from each other. The Oceania Association plans to conduct a lake test of 120-130m in depth for this improved mining system in 2000, and prepare for the sea trials at the beginning of the next century.
The development trend of the world's deep sea high-tech is toward the direction of multi-function, automation, intelligence and telemetry and remote control. The main technologies and equipment are:
● Deep sea (>6000m) manned deep submersible (HOV) and unmanned autonomous deep submersible (AUV);
●High-precision positioning technology, underwater acoustic technology and underwater target tracking technology;
●Exploration technology series of various resources, including high-precision, high-resolution detection, shallow/deep stratigraphic profile detection, sampling, geochemical exploration, resource evaluation technology, environmental monitoring and evaluation technology
●Including coal mining and mining with hydraulic, pneumatic and mechanical power, telemetry remote control, and surface-supported deep-sea mining systems with a daily output of 1,000 tons to 10,000 tons.
The focus of competition in today's international seabed activities is resources, and the means of obtaining resources is deep sea high-tech. Therefore, the development of deep-sea high-tech is a key to efficient exploration and possession of high-quality mining areas, and the priority of resources from the "regions", and the advantages of technology can be used to obtain more resources and economic benefits through cooperation.

About Silicone Door Stopper
As we know,there are many parents like to play with their children at home,and sometimes when they open the door will hit the child who is not flexible.At this time,they need a door stopper.And we have this kind of Silicone Door Stop,And you can change its design and color.Just put the Silicone Door Stopper under the door that will better.
Made of high-quality Silicone,cute shape,Durable,solid design ensures years of use.
So soft that won't scratch door,wall,floor,without scratching the floor and door surface like other metal stoppers.
This door stops will keep doors securely open,ensuring that your cat,dog,kids or baby remain safe from slamming doors.
Made from flexible silicone to easily wedge under doors without leave bad odor smells like other door stops.
There are many Silicone Door Stopper Wedge wanna recommend you such as Silicone Door Stopper for Baby,Baby Door Stopper,Door Draft Stopper.
Product introduction:
1.Product name:Silicone Door Stop,Silicone Door Stopper,Silicone Door Stopper Wedge,Silicone Door Stopper for Baby,Baby Door Stopper,Door Draft Stopper
2.Place of origin:Guangdong China
3.Color:any pantone color
4.Effect:Any effect according to customer's requirement
5.MOQ:500pcs.
6.Package:1 pcs/opp,customized design is available.
7.Design:Customized/stock
8.Certification:FDA,LFGB,SGS,ROHS,etc.
9.Usage:To prevent doors from being accidentally closed and clamped onto the baby's hand
10.Silicone Door Stopper photos for reference.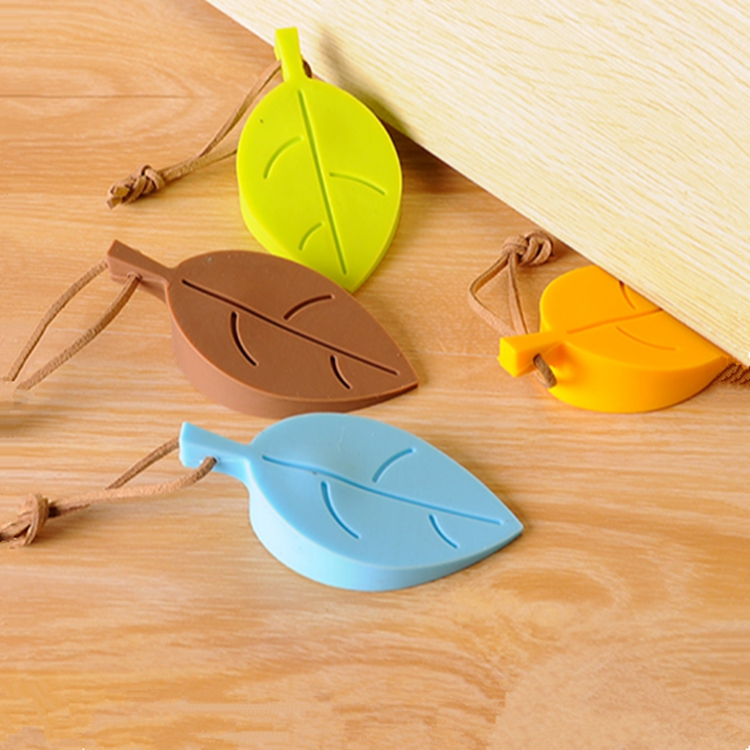 Silicone Door Stop,Silicone Door Stopper,Silicone Door Stopper Wedge,Silicone Door Stopper for Baby,Baby Door Stopper,Door Draft Stopper
Dongguan OK Silicone Gift Co., Ltd. , https://www.oemsiliconegift.com