Certificate:
ISO9001: 2008
Warranty Period:
One Year
Delivery Time:
15 Days After Receive The Deposit
Studio Size:
80X130X100cm
Specimen Rotating Speed:
1-3r/Min (Adjustable)
Power Supply:
AC220V, 50/60h, Single Phase
Apply:
Plastic, Coating, Ink, Paper
Test Type:
Environment Test Machine
Transport Package:
Strong Wooden Case
Specification:
ISO9001: 2008
                                                                              Rain spray test equipmentProduct description:
The equipment is widely used in the lamps and electrical and electronic product certification testing institutions and for testing the waterproof of electrical and electronic products of shell protection level.
Rain pray Test Equipment has been widely used in domestic commodity inspection bureau and the domestic and foreign products, quality authentication laboratory and the domestic and foreign well-known electronics manufacturers. Equipment performance had achieved the international advanced level, cost-effective.
Rain spray test equipment used to test anti-rain and water-proof performance for products, the products such as steam locomotive lamps, wiper performance, waterproof bands, motorcycle instruments, defense industry, navigation systems, missiles, radar cone top, aerospace industry etc.
Classify:
A complete set of IP waterproof test equipment is:
IPX1/2 vertical drop test equipment (with rotating machine and tilt sample samples machine);
IPX3/4 automatic arranging the pouring water test equipment (with automatic turntable);
IPX3/4 handheld drench water test equipment (with lift stents);
IPX5/6 hosing test equipment (D 6.3 mm, D 12.5 mm nozzle);
IPX7/8 and the water immersion test equipment (with water temperature control and 10 atmospheric pressure adjustable);
Auxiliary water supply, filter system (with the above products, especially blunt water device).
Application:
Rain spray test equipment Applied to plastics, rubber, paint, coatings, printing ink, paper, pharmaceuticals, food, cosmetics, textiles, auto parts, packaging materials, building materials, electricity and the electrical products; it provides an important testing data for scientific research, product development and quality control.
| | |
| --- | --- |
| Â  Studio size | 80x130x100cm |
| Â  Swing ppe diameter | 80cm |
| Â  Testing temperaturE | RT |
| Â  Specimen rotating speed | 1-3r/min (adjustable) |
| Â  Power supply | AC220V, 50/60H, single phase |
| Â  Weight | 350kg |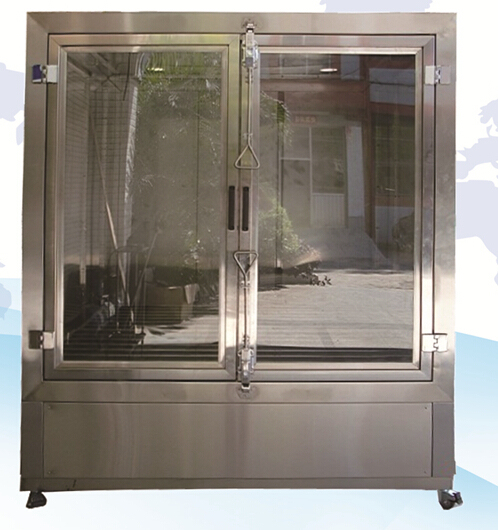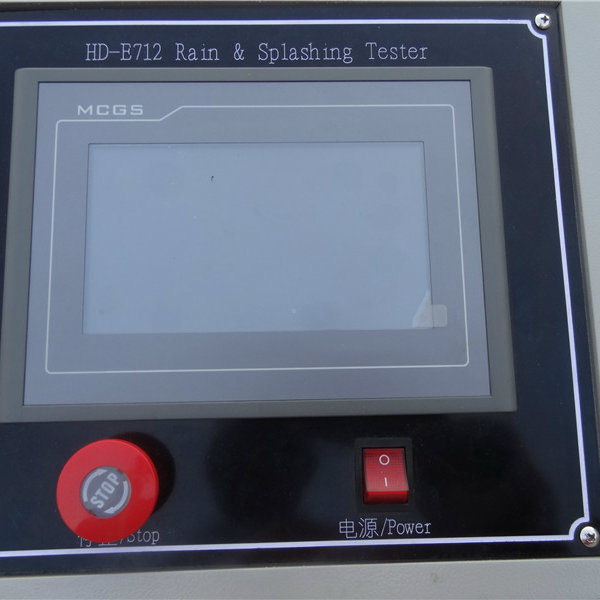 In order to improve the heat exchange ability,pullylon use the threaed pipe and vortex tube as the heat exchange component,use the material of stainless steel and copper,compared with the plain tube,the heat exchange coefficient of these two tubes can be increased a lot.
Pullylon is certified by ISO9001,API and comply the ASME code in design and manufacturing, our products and manufacturing process are fully certified to the highest extent of industry standards. Our strengths lie in the high quality and fine craftsmanship of our products, the engineering expertise of our team, and our quest to continuously develop technologically new and exciting products.
Product Range
| | |
| --- | --- |
| Design Code | ASME Section VIII,Div I,API standard,China standard |
| Pressure | Up to 20Mpa |
| Temperature | -20℃-400℃ |
| Capacity | Up to 200M3(2,000,000 Liters water volume ) |
| Diameter | Up to 5 meters |
| Shell&Head Thk | Up to 100mm |
| Weight | Up to 100 tons |
| Length | Up to 50 meters,with suitable field joints |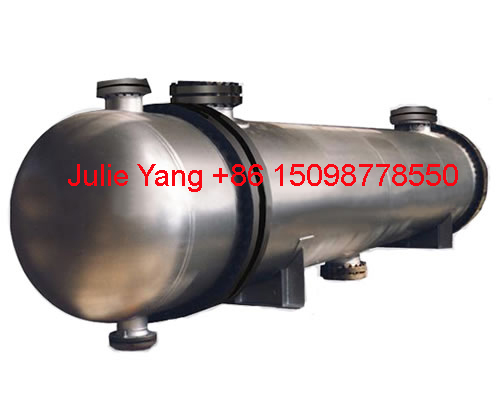 If you have any questions, please contact with us directly, Pullylon has been manufacturing the Storage Tank for more than 20 years, and our products have been exported to many factories, such as US, Russia, Singapore, Australia, Malaysia and so on. Welcome you can visit our Factory. For inquiry, Please send mail directly to us.
Water Water Heat Exchanger,Water to Water Heat Exchanger,Tube Water Water Heat Exchanger,Shell Water Water Heat Exchanger
Shandong Pulilong Pressure Vessel Co.,Ltd , https://www.pullylon.com